In an effort to make our customers happier, we have begun making a few changes in our restaurant. Our changes will only take a few days and we will remain open and happy to serve you through it all. We just hope that you are a little understanding during this time. In the end, we feel that you will discover it was worth the extra efforts.
What We Are Planning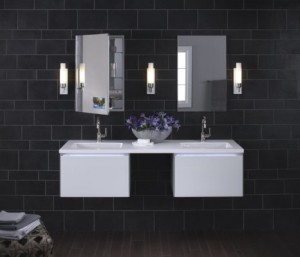 As a part of our efforts, we have decided to make our bathrooms a little more comfortable for our visitors. We have installed the best possible amenities we could inside of these rooms to make them more enjoyable for those who need to visit the Lady's or Men's room while they are with us. To do this, we have put into place new Kohler faucets at every sink, there are brand new toilets, new soap dispensers, toilet paper holders and more. We are updating the entire look of our bathroom. This means no more unnecessary noises, the toilet will not feel wobbly when you sit on it, and it will be easier to keep everything sanitized so that you feel clean when you walk out to join your family and friends in our dining area.
Along with our facilities being upgraded, we are also adding a little decor some fresh paint to the bathrooms. The whole bathroom is going to feel the changes because we want to give our guests a bathroom that is as relaxing as our restaurant. Our biggest hope is that you appreciate our efforts when we are finished and that you are willing to bear a little noise to enjoy our company.

Our Customers Come First
If you are not comfortable during the renovations, we will try and do other things to make you more at ease. For instance, if we place you in a seat that is too close to the restrooms and you do not like the noise coming from inside, we will do our best to help you move to another, quieter area. If you need to venture into the restroom to wash up and you do not want to venture into the restroom that isn't for your gender, we will try to help you through it. We will also promise to continue to provide you with the quality of service that you have come to expect from us. The fact that there are renovations going on will not hinder you grabbing a quick lunch or being able to enjoy a date night without your children.
We built this restaurant so that everyone would have a place they could enjoy dining at. Our goal has not changed. We are here to listen to you because our customers come first. That is what made us decide that now was the time for renovations in the first place. With the help of the best
Crystal River, FL Plumber
 we will do our best to get everything taken care of as quickly as possible. After that, we simply ask for your patience and we definitely want to hear whether you feel it was worth the effort or not.